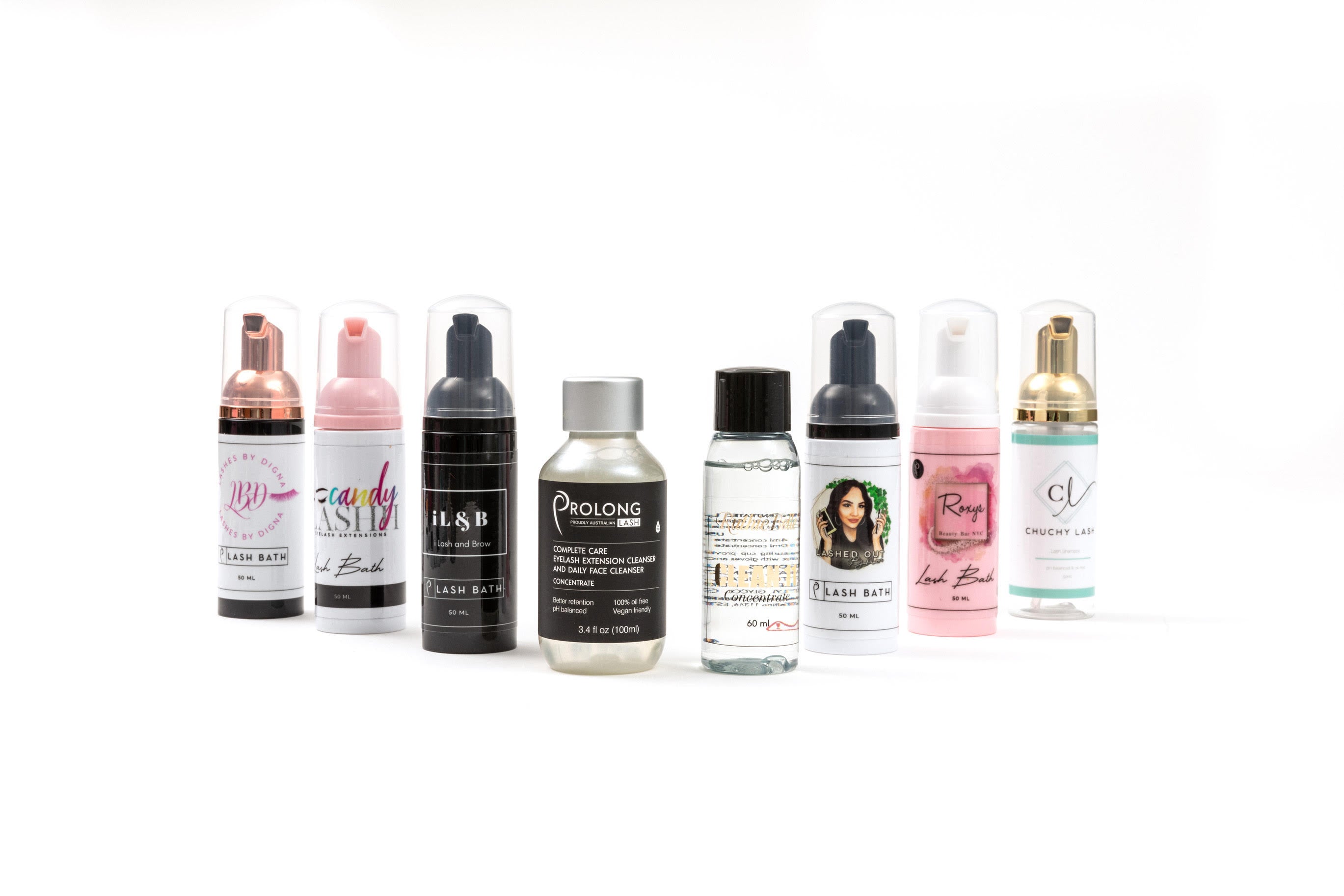 10 Foam Bottles with Your Logo
Description
Would you like to retail professional quality products with your logo to your clients?
This package includes:
10 empty foam bottles wrapped in a label including your logo
You choose bottle size, color, & label
Add-On: Prolong Concentrate, Retail Boxes, Transparent or Holographic Labels
*Please note our label ingredients default to Prolong cleanser. If you do not want the ingredients listed please make a special note in the text field provided.

Digital proof is available upon request.

Production Time
Custom orders are made specifically per customer, so we take great care in creating every item! From the date of your payment, please allow up to 7-10 business days for us to create and ship your order.
Instructions
1. Select bottle size: 30ml or 50ml
2. Select bottle colors
3. Upload your logo.
All we need is the logo image (png, jpg, pdf), we will add the ingredients and directions. If you would like a digital proof please be sure to ask for one in the notes.
4. Select your label template. 
**Please note that if you submit your own label template instead of using one of ours, we cannot guarantee the way the template prints off, we recommend requesting a digital proof**
5. Submit your order and get ready to see your brand on a bottle! 
Please allow up to 7-10 business days for production.
Customizations Total: $0.00
10 Foam Bottles with Your Logo
FAQ
Where is your company located?
We are located in Dallas, Georgia.
Do you offer overnight shipping?
We are happy to try to offer overnight shipping for you. Every location is different so please reach out to us at hello@beyoutifulwandz.com to inquire about costs and availability for your order.
How long will my order take to ship?
Anything non custom will ship within 24 hours on buisness days. If your order contains cutom products please allow 7-10 buinsess days for production.
Will I recive a digital proof for my lash bath labels?
You will only receive a digital proof if you request one in the notes during checkout.
Shipping
Fast shipping
All non-custom order will ship within 24 hours on buisness days.
Order tracking
Once shipp you will receive an emil will tracking information so you are able to trach your shipment.
Sometimes these emails get filtered to the spam folder
Get in touch
Don't hesitate to contact us at hello@beyoutifulwandz.com with any questions or conerns.