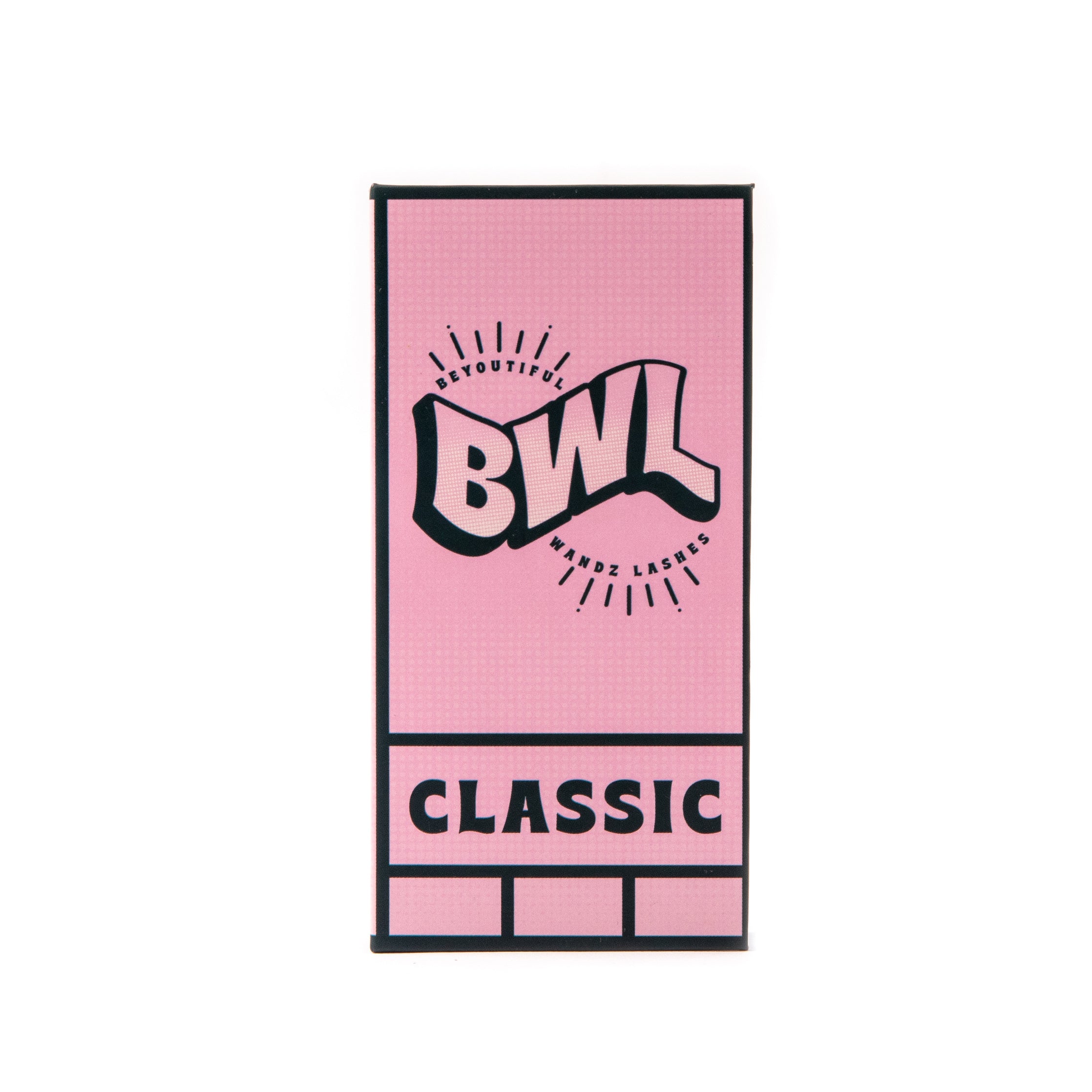 Classic Lashes Mixed Tray
Description
Beyoutiful Wandz Classic Flat Lashes are a great way to create an even darker, classic mascara look for clients! You can also use them for spikes in a hybrid or strip lash look, and/or on anagen lashes for a darker lash line. The flat base allows for a better connection point on top or bottom placement to the natural lash.
a 0.15mm flat lash looks like a 0.20mm regular classic lash but feels like a 0.07mm volume lash

16 strips - Foil Back
7-14mm mixed length tray
0.15 or 0.18mm diameter

Notorious for better retention because of flat base
Top or Bottom placement only; do not attach to natural lash from the side
Classic Lashes Mixed Tray
FAQ
Where is your company located?
We are located in Dallas, Georgia.
Do you offer overnight shipping?
We are happy to try to offer overnight shipping for you. Every location is different so please reach out to us at hello@beyoutifulwandz.com to inquire about costs and availability for your order.
How long will my order take to ship?
Anything non custom will ship within 24 hours on buisness days. If your order contains cutom products please allow 7-10 buinsess days for production.
Will I recive a digital proof for my lash bath labels?
You will only receive a digital proof if you request one in the notes during checkout.
Shipping
Fast shipping
All non-custom order will ship within 24 hours on buisness days.
Order tracking
Once shipp you will receive an emil will tracking information so you are able to trach your shipment.
Sometimes these emails get filtered to the spam folder
Get in touch
Don't hesitate to contact us at hello@beyoutifulwandz.com with any questions or conerns.