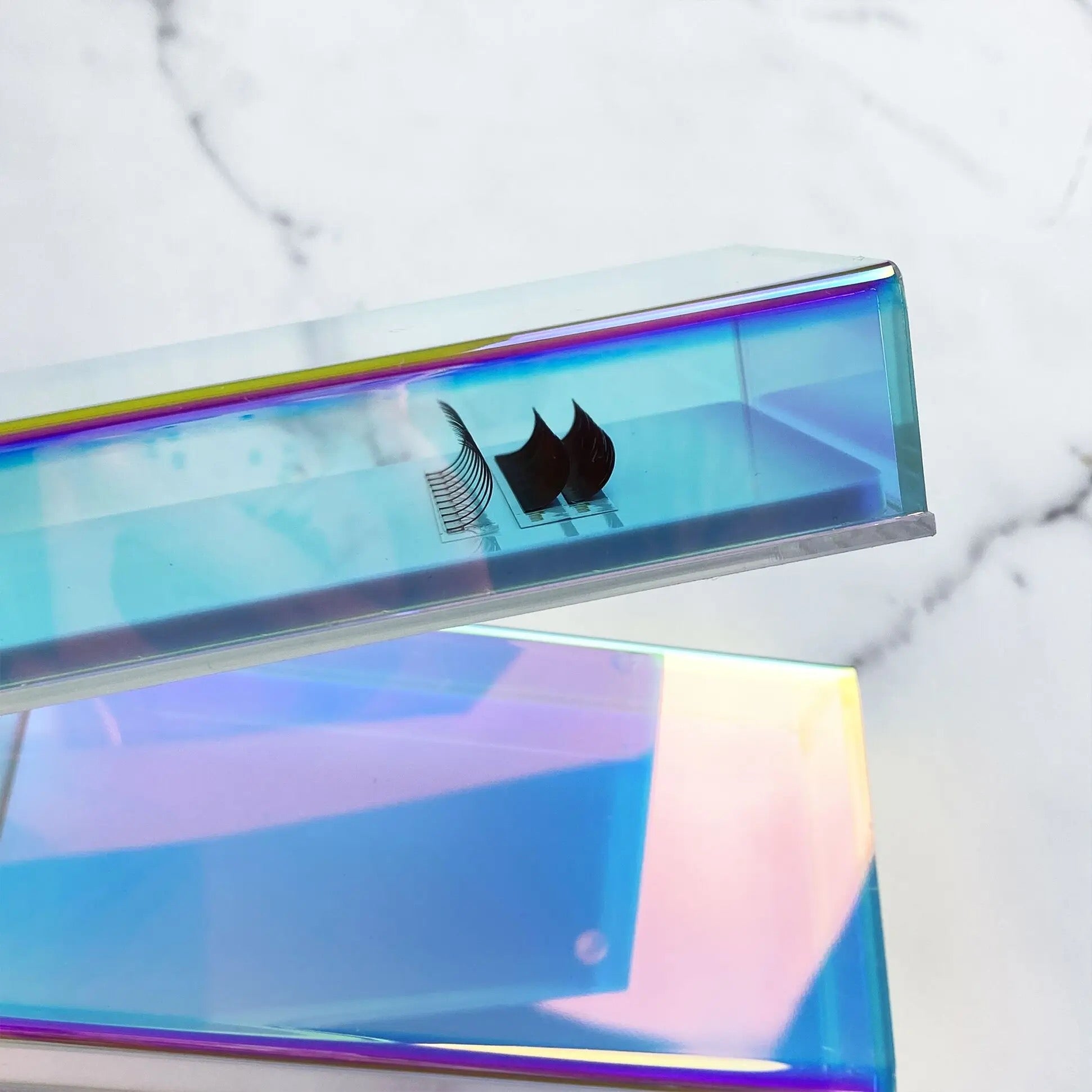 Description
Introducing the perfect storage solution for all your lash extensions - the Lash Tile with Cover!
Our Lash Tile is specially designed to help you organize and store your lash extensions, keeping them safe and easily accessible. The compact size of the tile makes it perfect for use in any lash studio or for on-the-go lash artists.
The tile features a smooth, glossy surface that makes it easy to pick up lashes with your tweezers, and its sleek, lightweight design allows for easy transportation. The cover is made from a durable, transparent plastic material, allowing you to easily view your lash collection and keep them free from dust and debris.
The Lash Tile with Cover is not only practical but also stylish, with a modern design that will look great on any lash artist's workstation. Plus, it's incredibly easy to clean, simply wipe down with a damp cloth or disinfectant wipe after each use.
Say goodbye to messy lash trays and hello to the Lash Tile with Cover - the ultimate storage solution for lash artists!
FAQ
Where is your company located?
We are located in Dallas, Georgia.
Do you offer overnight shipping?
We are happy to try to offer overnight shipping for you. Every location is different so please reach out to us at hello@beyoutifulwandz.com to inquire about costs and availability for your order.
How long will my order take to ship?
Anything non custom will ship within 24 hours on buisness days. If your order contains cutom products please allow 7-10 buinsess days for production.
Will I recive a digital proof for my lash bath labels?
You will only receive a digital proof if you request one in the notes during checkout.
Shipping
Fast shipping
All non-custom order will ship within 24 hours on buisness days.
Order tracking
Once shipp you will receive an emil will tracking information so you are able to trach your shipment.
Sometimes these emails get filtered to the spam folder
Get in touch
Don't hesitate to contact us at hello@beyoutifulwandz.com with any questions or conerns.